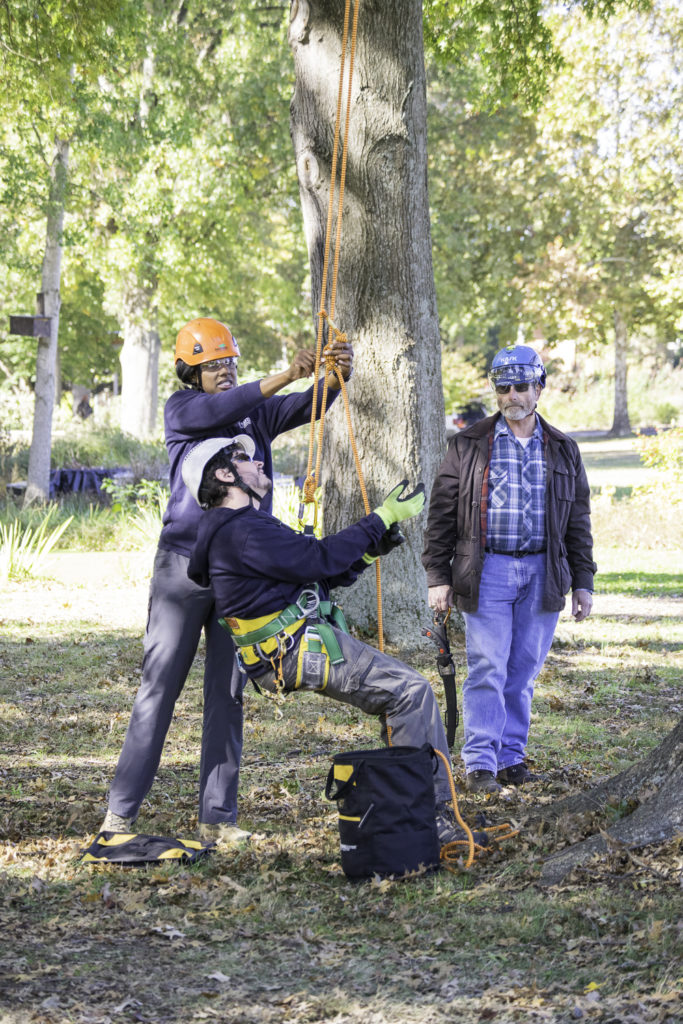 The importance of trees, vegetation, and landscaping in urban areas cannot be understated. They help to cool cities, improve air quality and water quality, and help create desirable, pedestrian-friendly spaces. Our Urban Forestry Extension provides valuable, expert information on tree and urban landscape care and maintenance for private citizens, municipalities, and industry.
Contact
Sharon Jean-Philippe
Associate Professor
865-974-2946
jeanphil@utk.edu
Resources
The Tennessee Urban Forestry Council (TUFC) and the UT Residential and Community Forestry Workgroup have joined forces to bring you free educational seminars to help you manage urban forests.
Webinar schedule:
Plant Disease in Urban Forests, presented by Alan Windham
Proactive Pest Management in Winter and Spring, presented by Dr. Frank Hale
Stand Dynamics in the Old Forest State Natural Area, presented by Eric Bridges
Rethinking Trees, presented by Dr. Paul Ries
3/18: Emerald Ash Borer: What to Expect; How to Respond presented by Dr. Cameron Stauder
4/15: "You don't have to plant a tree, but it'd be a whole lot cooler if you did!" presented by Diane Warwick
All webinars will be held at 12 pm ET/11 am CT.
3/18/2021 Webinar: Emerald Ash Borer: What to Expect; How to Respond, presented by Dr. Cameron Stauder

Emerald ash borer (Agrilus planipennis) (EAB) is a destructive, wood-boring insect pest of North American ash trees (Fraxinus spp.). Currently, EAB has been detected in 35 U.S. states and five Canadian provinces, causing extensive ash tree mortality in both urban and forested settings. This presentation will provide an overview of the current status of EAB and the management strategies being implemented to mitigate its effect.

Register for this webinar.
Residential and Community Forestry Resources
Meet the Residential and Community Forestry Workgroup